The IDRON Project will increase the efficiency of the inspection processes in confined spaces, reducing the occupational risks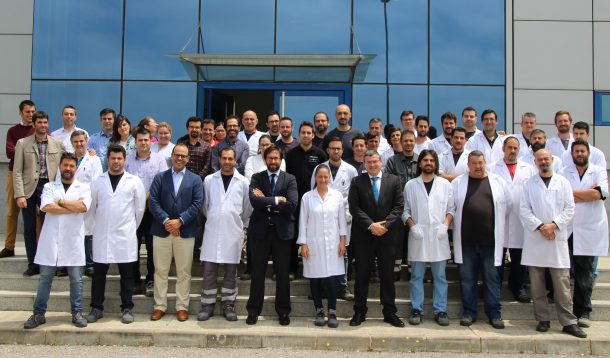 Seville (Spain), October 18, 2018. Elimco Aerospace, Spanish company specializing in technological solutions with high added value for the aerospace, defense, railway and naval sectors, among others, leads IDRON, a pioneering project in Europe for the use of drones in confined spaces inspection. The company, belonging to Ingemont Technology Group, is developing this initiative together with Metropolitan Water Supply and Sanitation Company of Seville (EMASESA), the University of Seville and the Advanced Center for Aerospace Technologies (CATEC). This project, which is financed by the call 'RETOS' Collaboration of the Ministry of Economy, Industry and Competitiveness of the Spanish Government, will position Spain as a reference and leader in Europe in the application of technologies for this type of spaces.
The IDRON Project aims to minimize occupational risks and increase efficiency in inspection processes, as well as increasing the competitiveness and differentiation of the companies that carry it out.
Nowadays, inspections require qualified personnel, with numerous security measures and high periods of technical stops in the plant, so it becomes in a long, high cost, tedious and risky process. In this sense, the project will be a technological advance and will provide several competitive advantages that will allow a drastic change in the way in which this type of inspections are carried out by conventional means.
IDRON presents several differentiating factors with respect to other projects,
since it will be developed for any type of confined spaces and it works with an autonomous system of navigation by which it is programmed a route with a total freedom of movements, eliminating human error. In addition, it includes a security system that will allow it to operate reliably in this type of difficult access spaces.
In the same line, the IDRON Project has an enormous potential for development and scalability. The use of autodrones is fully applicable to all types of sectors and in this type of environment is truly useful, since this technology resolves tasks that meet the 3Ds (dirty, dangerous and dull), prone to be automated.