As part of the Remodel project's dissemination plan, May's article is now available on the project's website. In this edition we detail the status of the test setup that has been designed and installed in our facilities and with which we intend to take a step further in the automated production of aeronautical cable harnesses.
The status of the project by each of the partners can be found through the link https://remodel-project.eu/ where, in addition, you can find dissemination material on the technologies used, the project objectives and information about the consortium members.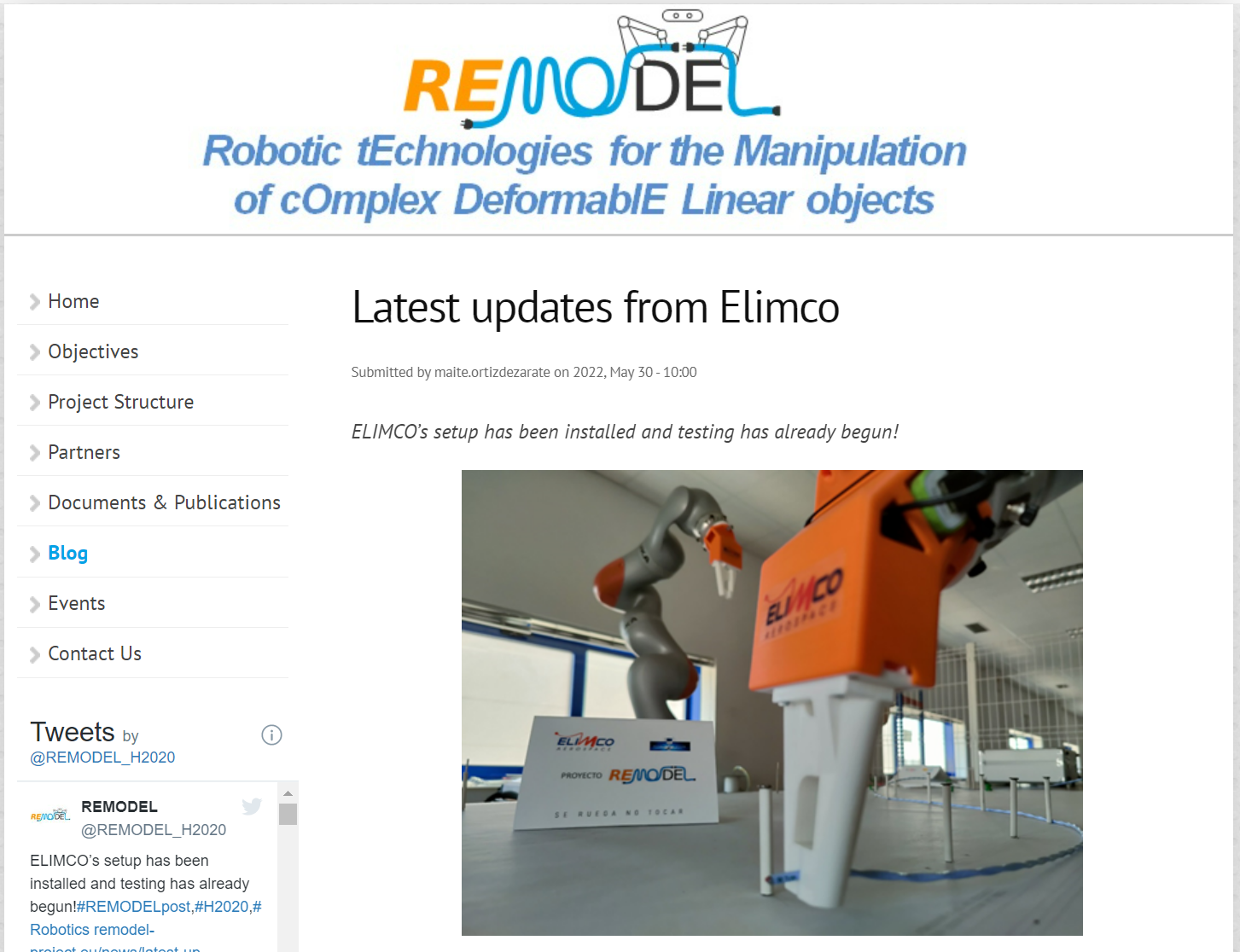 In this blog installment we detail that the hardware part of the cell is already available, as well as the ROS integration of all the systems and the installation of the drivers. This leaves us with the pending task of integrating the new grippers, in order to have the project's testing environment complete.
This Project is being funded by the European Commission under H2020 framework programme.