Last week, part of our R&D team traveled to Tecnalia facilities in San Sebastián as part of the collaboration within Remodel project (European Commission – H2020). This project seeks to advance in the automation of manufacturing processes involving complex deformable linear objects, and our use case focuses on the production of aeronautical cable harnesses.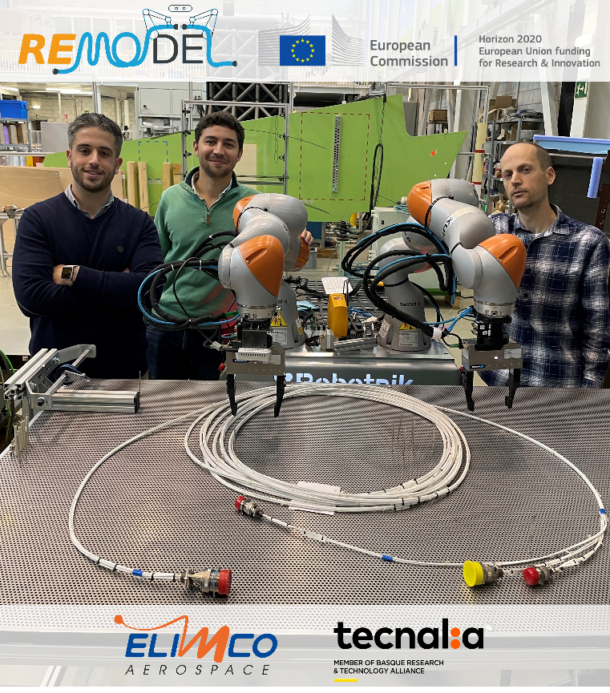 With a first level consortium, REMODEL will enable new production environments, where manufacturing of complex products composed of multiple wires and cables by means of dual-arm robots in not only possible, but fully integrated with the product design chain. New perception and interaction capabilities will be embedded into the robot to be effective in the industrial manufacturing scenario.
This Project is being funded by the European Commission under H2020 framework programme.